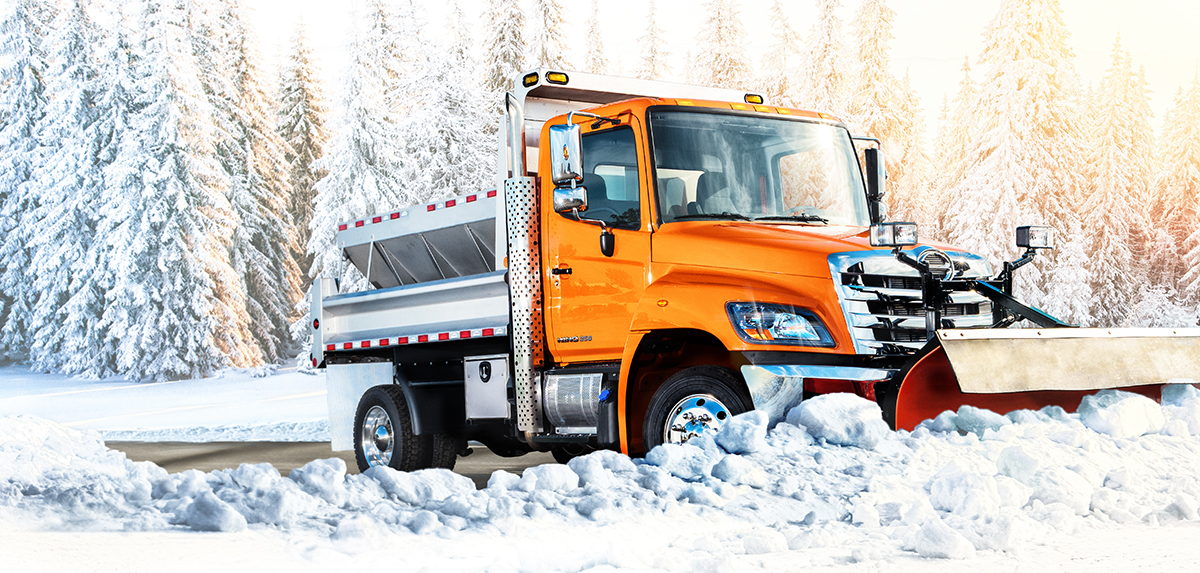 The Hino 258LP is specifically designed for low profile applications like towing. Maneuverability, fuel economy and outstanding visibility make our 258 family of trucks the preferred choice for tow recovery professionals nationwide. The industry leading warranty, B50 engine life and 24/7 HinoWatch roadside assistance provide our customers with the peace of mind to know that Hino has their back. Read below to learn more about the Hino driveline, standard telematics, 24/7 roadside assistance and cab design.
HINO 258LP
LOW PROFILE
25,500 GVW
KEY VOCATIONS: TOWING & RECOVERY

HINO 258LP
ROLL OVER TO SEE FEATURES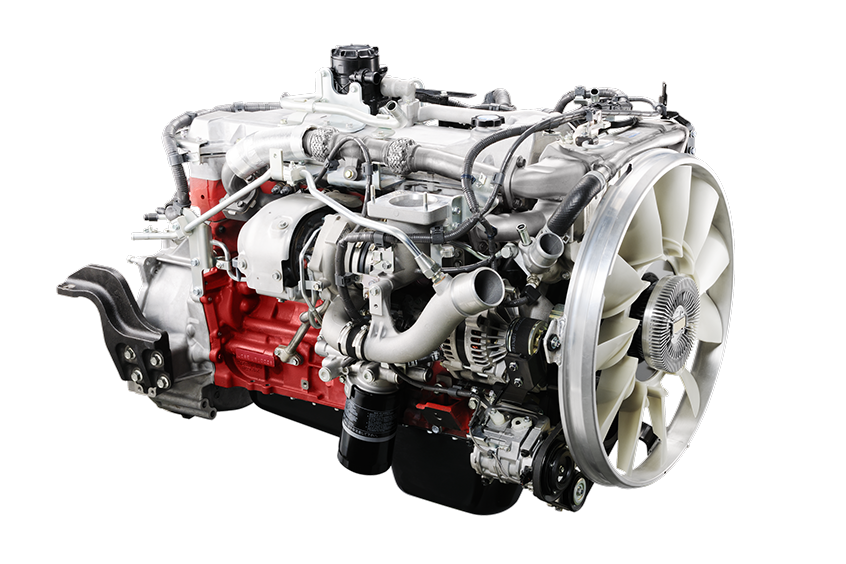 TURBOCHARGED. INTERCOOLED.
HINO J08E WU
230HP

520 lb-ft TORQUE
Award Winning Engines.
Hino engines deliver dependable, fuel efficient power. Hino Trucks is recognized worldwide as one of the leading innovators in engine design. Combining high-pressure Common Rail Fuel Injection, Variable Geometry Turbocharger design and cooled EGR with Selective Catalytic Reduction [SCR] for emission control allows us to optimize the air/fuel mixture across the entire speed range of our engines. The result is fuel-efficient compliance with 2010 EPA regulations.
Turbocharger:
VNT turbochargers optimize airflow by changing the turbocharger's output based on control input from the engine's electronic control unit. This allows engine designers to more accurately control cylinder pressure and air/fuel ratio. Better control means a more complete burn, resulting in better fuel efficiency and full EPA compliance.
SCR & B20
Selective Catalytic Reduction [SCR]. Hino SCR technology not only meets the EPA 2010 Standards, it produces gains in fuel economy and it does so without the need for carbon credits!
B20 BioDiesel Rated. Hino Trucks' complete product line of class 5 cab over, and class 6 and 7 conventional trucks are now approved to use up to B20 biodiesel. Going green has never been so economical!
Common Rail Fuel Injection:
Provides higher pressure over the entire speed range of an engine. Unlike unit injectors whose pressure varies with the "rise time" of the injection event, common rail systems are supplied by constant pressure pumps that assure instant high-pressure response for each injection event. The result is a more responsive engine and better control of fuel quantity in the combustion.
Driveline Components You can Trust.
Proven US-made driveline components on a standard 34-inch frame powered by Hino. Marry the efficiency and durability of the Hino engine to a first class selection of industry-proven drivetrain components, then attach everything to an ultra clean, solid frame. The result? Great performance from components you know and trust.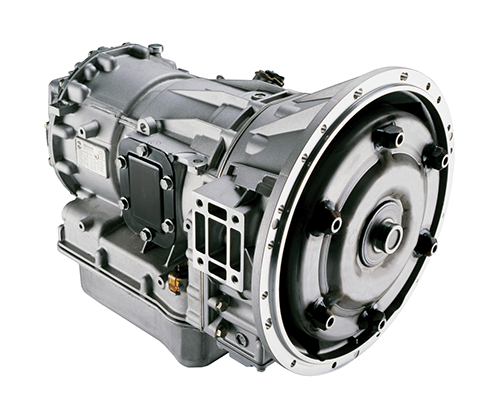 Allison Transmissions
Allison transmissions are standard on all conventional Hino trucks and offer a fully automatic six-speed transmission that provides smooth, seamless full-power shifts to put engine power to the ground in the most fuel efficient way. The result of Allison's fully automatic transmission is faster acceleration and higher average road speed, which equate to quicker route times throughout the day. That means greater productivity and increased profits for your business. It doesn't end there though: We're also standing behind our Allison transmissions with a full 5-year, unlimited mile warranty... standard.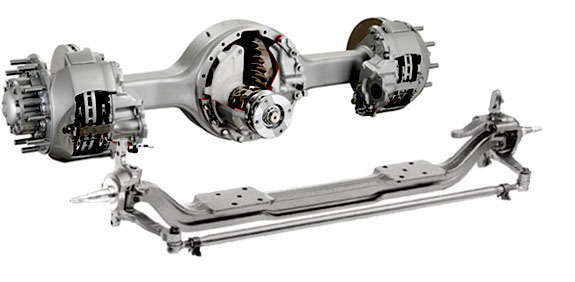 Meritor Axles
With more than 100 years of axle manufacturing experience, cutting edge technologies and proven reliability and performance, Meritor has become the world's largest independent manufacturer of commercial truck axles for a broad range of vehicle applications - thats why you'll find front and rear axles from Meritor on Hino trucks - they are quite simply the best money can buy.
Dana Spicer Driveshafts
Dana Spicer drive shafts are the preferred brand in the U.S. by OEMs, fleet specifiers, dealership sales, and replacement parts professionals.
Now enhanced to offer even greater torque, durability, and savings, SPL products offer 70 percent more power density than its nearest competitor and a 40 percent increase in bearing life.
"These trucks have been a great asset to our fleet and are true workhorses. The turning radiuses and visibility is outstanding and the heavier suspension makes for a smoother more comfortable ride. I am very happy with Hino Trucks and will purchase again from my Hino dealer very soon!".
AirX Utility Surveyors
Escondido, CA
COMFORT & UNPRECEDENTED VISIBILITY
Strong, Straightforward, Dependable. Here's a better way to build a cab - high visibility, great comfort and super low noise levels. All-in-all, it's a great place for a driver to spend the day. With Toyota inspired interior design our cabs offer a complete package of the most necessary features and then kept it simple and serviceable. Your drivers, technicians and accountants will love it.
Standard A/C and CD
Air conditioning is standard. So is a CD. Tilt and Telescoping steering column? Of course. Cruise control? Got it. Our goal was to make this a great place to spend the day - then make sure it makes business sense. We think you'll like the combination.
Unprecedented Visibility
We placed the driving position high to gain a wide perspective of the road while also maintaining a good feel for the corners of the hood.
Fully galvanized steel cab with extra rigidity for ride comfort and noise reduction.
Wide Enough For the Team
Standard two person passenger seat and comfortable driver's seat. Bring the team.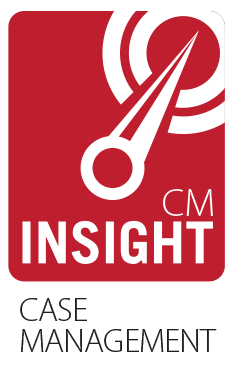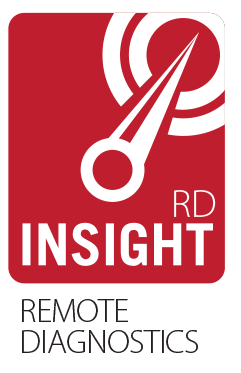 For MY2017 every Hino truck is equipped with, and supported by, the Hino Insight platform. That means you have instant access to business intelligence and Remote Diagnostics with Case Management that not only increases profitability and fleet & driver efficiency, but reduces downtime and operating costs.
BUSINESS INTELLIGENCE: BUILT-IN.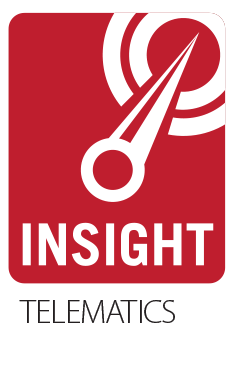 ABOUT HINO INSIGHT
With INSIGHT Telematics, you can monitor idle times, heavy braking, speed, location, distance traveled and much more. INSIGHT Remote Diagnostics will alert you, your dealer and Hino in the event of a DTC and we will direct you as to next steps and urgency. INSIGHT Case Management will streamline the service process with appointment co-ordination and service progress updates.
Hino Trucks offers the premier, industry-best engine warranty. Our Conventionals come standard with a 5 years, 250,000 mileage extended warranty coverage, and our Cab-overs come standard with a 5 years, 200,000 mileage extended warranty coverage while additional optional coverages are available for the engine and aftertreatment system. Let's just say we have confidence in the Hino J-Series engine family and we back it up with the industry's best warranty!
In addition to the standard items covered by Hino Trucks' past engine warranty, the new coverage has been expanded to cover key components such as fuel injectors, the fuel injection supply pump and the turbo charger. Hino Trucks' proprietary J08 engine is the industry's most-awarded medium-duty truck engine and our warranty backs up the talk.
Hino Trucks Class 6-8 now come standard with a 5-year, unlimited mileage transmission warranty on all Allision transmission equipped trucks.
We've got your back! Covered that is. For the first three years of ownership regardless of mileage. HinoWatch is there to ensure you are protected night and day, year round - with roadside assistance for your Hino light or medium duty truck anywhere throughout the United States.
Simply call the HinoWatch toll-free number, 1-866-365-HINO [4466], and provide your vehicle identification number, current truck location and problem description. All calls to HinoWatch are free to Hino owners and a representative can make arrangements to get you back on the road in one of sixty-five languages.
Hino now offers a preventive service care program for all diesel-only Hino models called HinoCare. Available in various plans ranging from 2 to 6 years, HinoCare provides value in peace of mind by totally covering and managing scheduled standard maintenance items such as:
Engine Oil, Fuel Filter, Air Filter Replacements
Transmission Fluid and Differential Oil Replacements
Steering, Brake Pad, Battery Terminal, Wheel Checks
Gauges, Warning Lights, Mirror, Wipers Checks
Engine Belt, Air Intake System Checks
In addition to standard checks and replacements, HinoCare also covers a Diagnostic Trouble Codes check. Contact your local dealer for additional details.
Preventive maintenance doesn't just enhance the lifespan of regularly used equipment, it enables higher performance while saving you money down the road.