Welcome to the new line of COE trucks from Hino. Now known as the M4 and M5 (4 & 5 representing their GVW class), these trucks have a suite of new features that add safety and increased capability at every turn. For the 2021 model year, you'll see an all-new grille design with optional LED headlights to better illuminate what lies ahead.
Once inside you'll quickly notice an all-new shifter layout that's connected to a HD 6-speed Aisin automatic transmission, complete with a gear hold feature to ensure you get where you need to be quickly and safely.
You'll also find the industry's first OE, fully integrated Lane Departure Warning system, a driver's seatbelt sensor, steering wheel controls, and all-new gauge cluster with 4.2" LCD multi-information display… all there to help protect you and your cargo mile after mile after mile.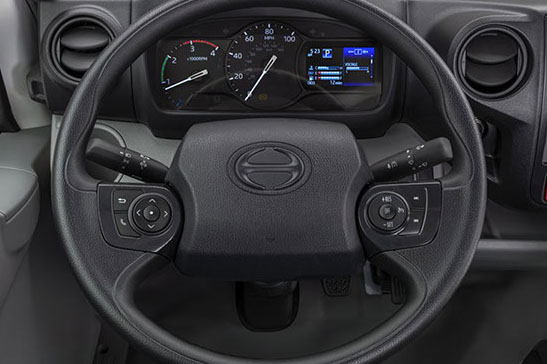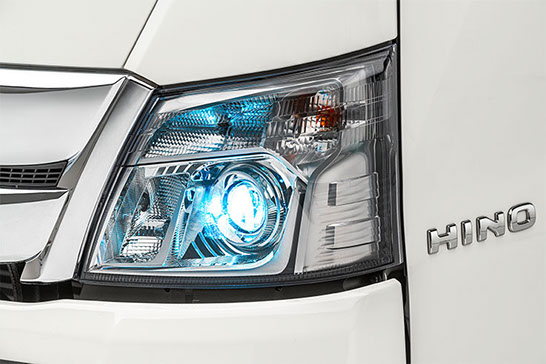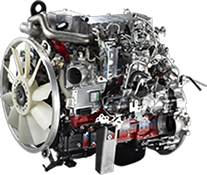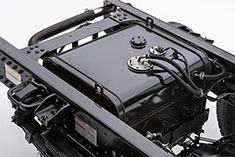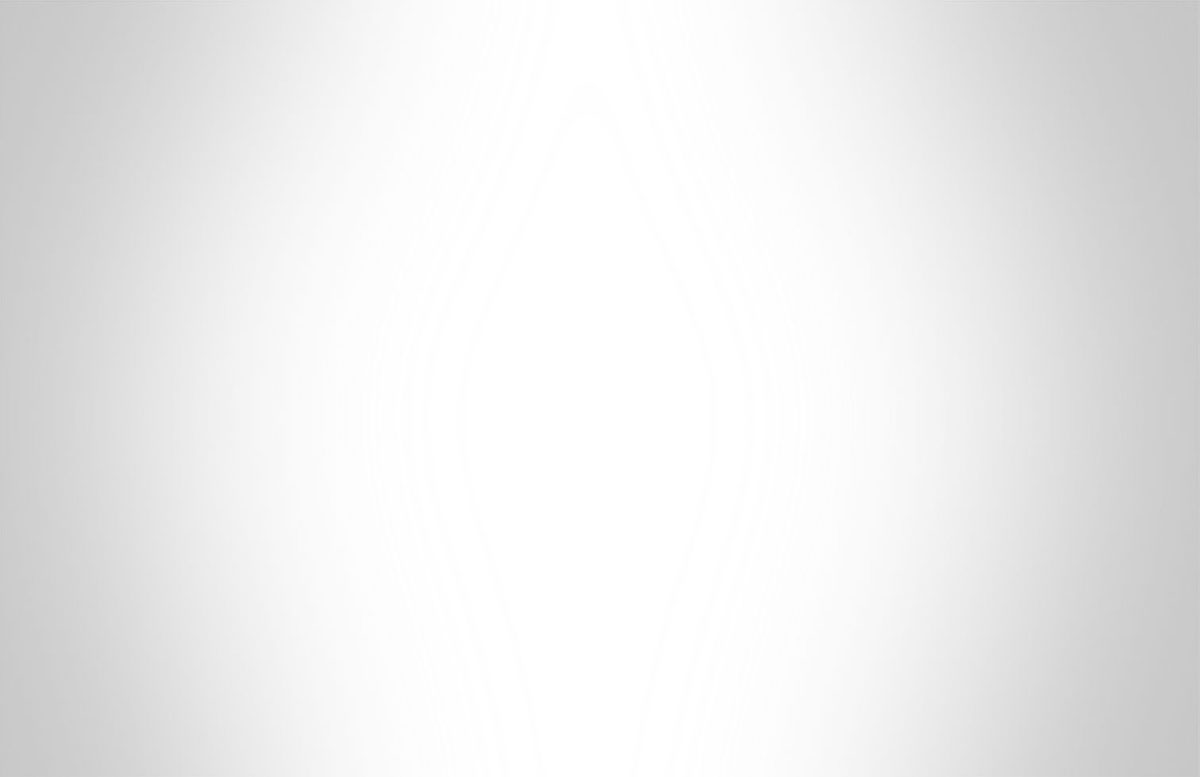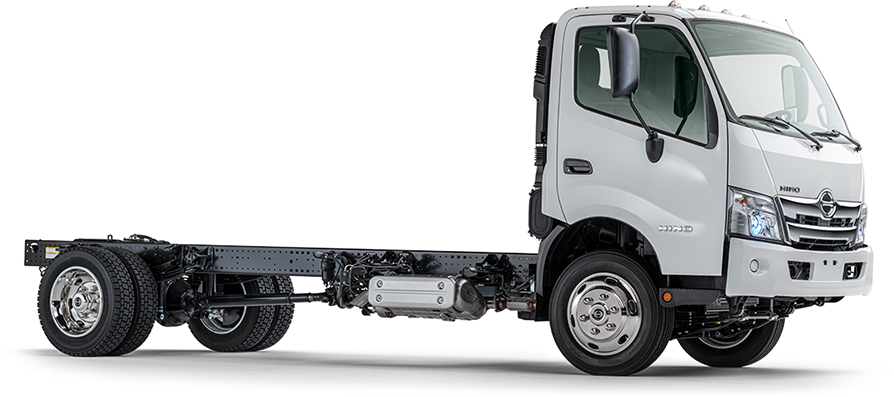 HINO M SERIES
ROLL OVER TO SEE FEATURES
The Hino JO5E Series Engine produces 210 HP and 440 lb.-ft. torque - engineered for maximized performance and fuel economy.
The Aisin A465 HD, 6 speed automatic transmission is standard on every M-Series. Hino partner Aisin is a
leader in the industry with over 40 years experience manufacturing durable, quality transmissions.
Center Mount Fuel Tank: A 28.8 gallon rear center mounted fuel tank is standard.
SCR: Hino's proprietary Selective Catalytic Reduction technology lowers NOx emissions by more than 80%
"It's no secret that Hino probably builds the most dependable medium
duty truck out there for the money. Uptime is critical for us during
the summer months, so when we were in the market for a new
service vehicle, the only logical choice was the Hino M Series".
CARRIER TRANSICOLD
Strong, Straightforward, Dependable. Here's a better way to build a cab - high visibility, great comfort and super low noise levels. All-in-all, it's a great place for a driver to spend the day. With Toyota inspired interior design our cabs offer a complete package of the most necessary features and then kept it simple and serviceable. Your drivers, technicians and accountants will love it.
Shifter Lever with gear hold feature


Standard Comfort
Air conditioning is standard. So is a CD. Tilt and Telescoping steering column? Of course. Cruise control? Got it. Power windows and door locks? Bluetooth radio and ample storage? All included. Our goal was to make this a great place to spend the day - then make sure it makes business sense. We think you'll like the combination.
Unprecedented Visibility
We placed the driving position high to gain a wide perspective of the road while also maintaining a good feel for the corners of the hood.
Fully galvanized steel cab with extra rigidity for ride comfort and noise reduction.
Room for a Crew
Have a large crew? The M Series crew cab has the seating capacity for up to 7. Oh and don't worry, there is available rear heat and AC for all climates.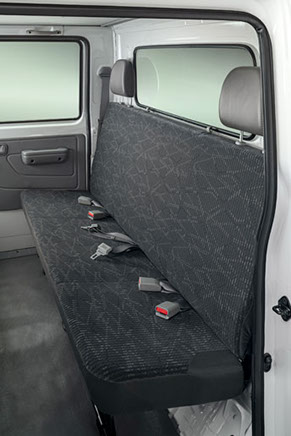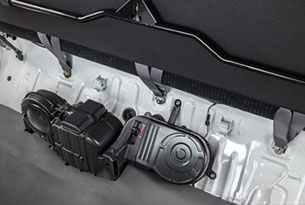 Day & Crew Cab front seat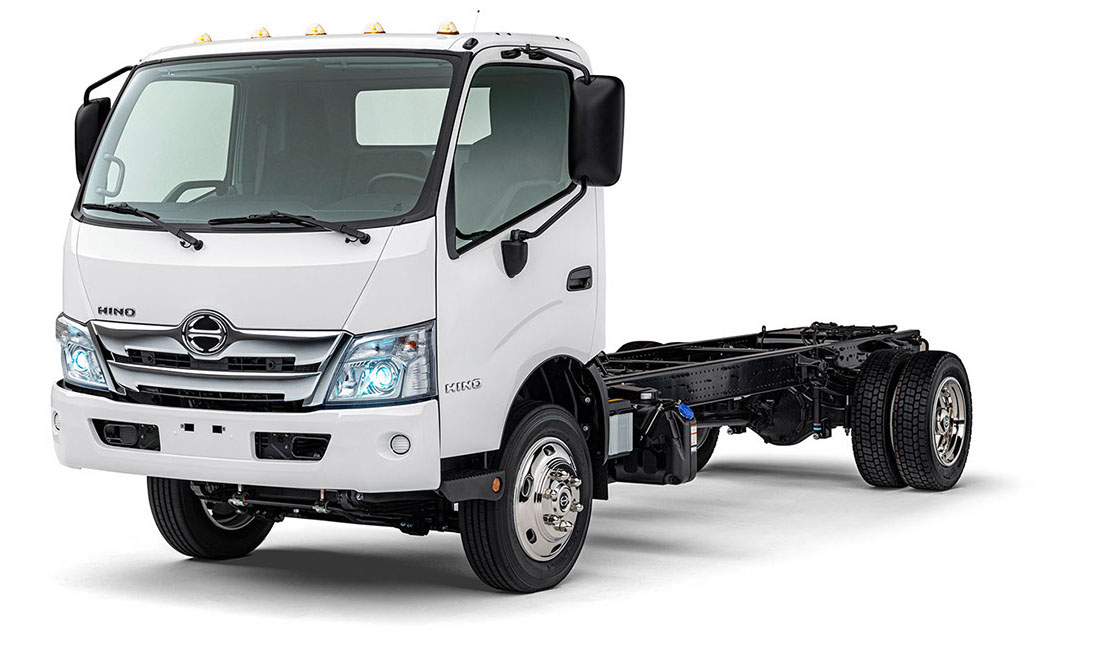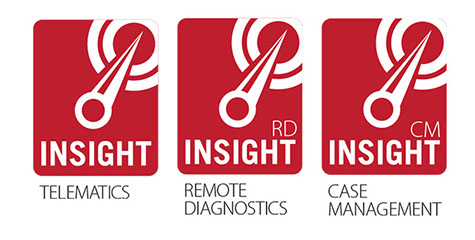 Simply The Most Connected
COE On The Road Today.
The new Hino M Series is clearly the most connected COE truck on the road today because of our innovative Hino Insight platform. As a Hino M Series owner, you'll enjoy instant access to TELEMATICS, REMOTE DIAGNOSTICS, & CASE MANAGEMENT. So if you're ready for increased profitability, feel and driver efficiency along with reduced downtime and operating costs, then you need to look at the Hino M Series.
about hino insight
With Insight Telematics, you can monitor idle times, heavy braking, speed, location, distance traveled and much more. Insight Remote Diagnostics will alert you, your dealer and Hino in the event of a DTC and we will direct you as to next steps and urgency. Insight Case Management will streamline the service process with appointment co-ordination and service progress updates.



Drop us a line and a Hino representative will contact you to discuss your requirements.


"The 'cabover like' maneuverability of the Hino is amazing!"
Coca Cola Bottling Company
Birmingham, AL
"I have been in business for 30 years and I have owned over 300 trucks. No truck has ever performed better than my Hino's because they combine comfort and beauty with reliability and the end result is peace of mind and profitability."
Atlas Van Lines
Walpole, MA
"These trucks are by far the best medium duty trucks we have bought to date."
Lamar Outdoor Advertising
Pensacola, FL