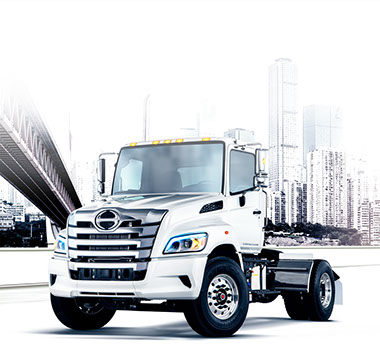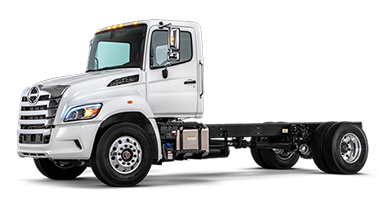 300-360 HP Cummins L9 engine
WABCO OnGuardACTIVE Collision Mitigation System available
6 Speed Automatic Allison Transmission
WABCO OnLaneALERT Lane Departure Warning System available
Chrome heated mirrors available
Tractor 5th Wheel available
Hendrickson spring or Air ride rear suspension available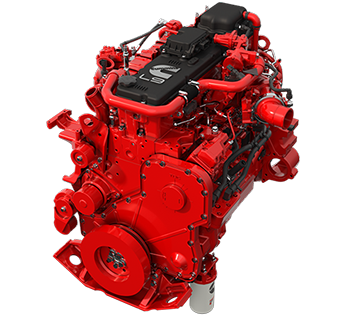 A STRONG LEGACY OF DIESEL ENGINES
The EPA 2021 L9 builds on the strong legacy of the Cummins L series platform: more than 35 years of production and more than 5 million engines manufactured globally. This medium duty workhorse delivers class leading power and torque ratings and power to weight ratios to get the toughest jobs done. For 2021, the L9 is more efficient by minimizing frictional losses and optimizing combustion to improve fuel economy and lower operating costs without sacrificing performance.
SPECIFICATIONS
Configuration
Displacement
Bore
Stroke
Inline 6 Cylinder
543 cu in (8.9 L)
4.4 in (114 mm)
5.7 in (145 mm)
Weight (Dry)
Service Fill (Oil &
Filter Change)
Horsepower Range
Torque Range
1695 lb (769 kg)
29 qt (27.4 L)
300 - 360 hp
860 - 1150 lb-ft
Distinguished by its rich design and automotive grade quality finish, the Hino XL7 and XL8 interior is easy on the eyes [styling and ergonomically] and your back. The standard air-ride cab and driver's seat put layers of air between you and the rough road. Included premium features like hands-free Bluetooth calling and audio, steering wheel controls, a large LCD information center display, cruise control, and air conditioning enhance operator effectiveness.
[ACTIVE] SAFETY FIRST
Safety starts before you turn on the engine. The Hino XL Series cab has been designed for safe, easy entry and exit with exterior grab handles, deep all-weather grip steps and extra wide door openings. Standard LED headlights, a high seating position and a 2,385 sq. in. windshield provide maximum visibility for the driver. Advanced active safety systems are also available on all models.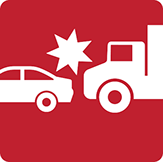 COLLISION MITIGATION SYSTEM
Available radar-based collision mitigation system provides active braking on moving and stationary vehicles — in all visibility conditions.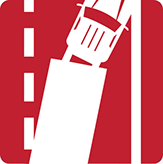 LANE DEPARTURE WARNING
An available camera-based system that helps reduce road run-offs, side swipes, and head-on collisions due to driver inattention or fatigue through distinct audible warnings for unintentional lane departures.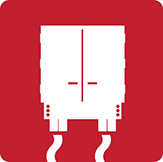 ELECTRONIC STABILITY CONTROL
Automatically intervenes when there is a high risk of directional instability that could lead to loss of vehicle control or rollover. Standard on all Tractors.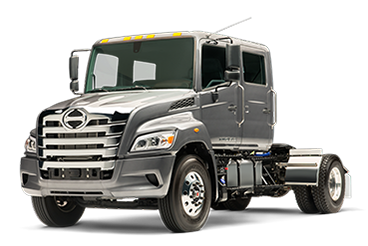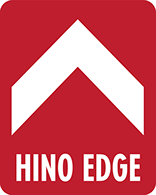 GETTING MORE FROM YOUR CONNECTED VEHICLE
Hino Trucks is raising the bar once again in customer ownership experience with the introduction of Hino Edge, the company's all-new, third generation connected vehicle solution. Hino Edge synergizes the digital connection between the fleet customer, dealer network, Telematics Service Providers, and Hino Ultimate Support Center, to provide customers a competitive edge.
Drop us a line and a Hino representative will contact you to discuss your requirements.