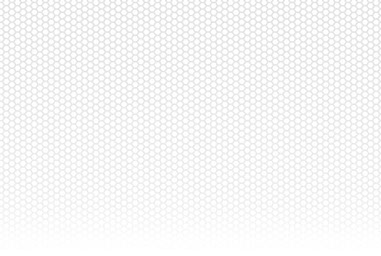 OUR COMMITMENT TO YOU FOR THE LIFESPAN OF YOUR OWNERSHIP.
WHEN YOU MAKE THE DECISION TO GO HINO, IT'S ABOUT MUCH MORE THAN JUST A TRUCK.
Hino Trucks has added a new layer of connectivity to its future of mobility by introducing a body of services called Edge. Hino Edge is a powerful, next generation connected vehicle solution that supercedes Hino Insight and is available on most 22MY vehicles as standard equipment.
ULTIMATE DASHBOARD
Edge's Ultimate customer web portal and mobile app delivers vehicle location tracking, a live fleet performance dashboard, vehicle health monitoring including real time fault notifications, streamlined service experience with case communication, and the flexibility to add-on a third party advanced telematics service from one of Hino Trucks preferred partners and connect customers with their desired solution.
WELCOME TO THE EVOLUTION OF CONNECTIVITY.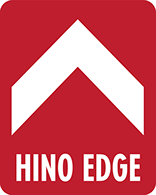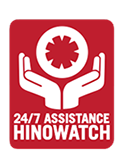 HINOWATCH ROADSIDE ASSISTANCE
We've got your back! covered that is. For the first three years of ownership regardless of mileage. HinoWatch is there to ensure you are protected night and day, year round - with roadside assistance for your Hino Truck anywhere throughout the United States.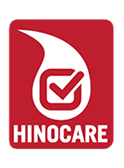 HINOCARE PREVENTIVE MAINTENANCE
Plan more accurately and rest easy knowing that your vehicles are current with preventive service and delivering the most cost effective ownership available.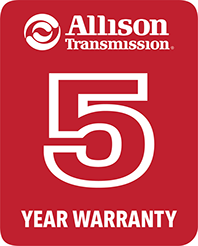 5 YEAR, UNLIMITED MILE TRANSMISSION WARRANTY
All 2020+ model year Allison transmission equipped Hino's include a 5 year unlimited mile transmission warranty. This is simply the best base transmission warranty in the industry that extends to Class 6 8 and includes Hino L & XL Series models.
YOUR ALL-INCLUSIVE UNIVERSAL
EV ENABLEMENT ADVANTAGE
Hino Trucks is simplifying the path to zero emissions and vehicle sustainability with the introduction of Hino INCLUSEV, a premier portfolio of end-to-end electric vehicle [EV] enablement solutions exclusively available from Hino's nationwide dealer network. Hino INCLUSEV includes customer EV consulting, intelligent charging solutions, warrantied infrastructure, Hino electric trucks in development, 24/7 customer service, and the industry's first complete bundled financing product.